FUJITA Takahiro's Online Theater Project between Japan and the Philippines
Japan's prominent playwright-director collaborates with Filipino actors
Background
The performing arts sector is one of the most affected by the current crisis. Since March last year, shows were canceled, theaters remained closed indefinitely, and performers were forced to stay home. While dealing with  uncertainty during these trying times, theater makers find ways to continue creating. Can theater artists create a different space where they can (re)create what they used to do?
About the Project
The Japan Foundation, Manila (JFM) is pleased to present TAHANAN, a collaborative online theater project of FUJITA Takahiro, a prominent figure in the world of Japanese contemporary theater, and twenty-four actors from all over the Philippines. In partnership with Tanghalang Ateneo, Kasing Sining and Teatro Guindegan, this project aims to explore the possibility of creating a different "shared space" where artists from Japan and the Philippines are connected and united to tell familiar but unique stories.
FUJITA Takahiro who is the founder of mum&gypsy, a leading contemporary Japanese theater company, leads the team. He is known in Japan for "pioneering a form of theater that takes memories as expressions of a person's inner world and depicts them from different angles in repeated scenes that take on the feeling of refrains." Although he had a couple of collaborations in Europe and in other parts of the world, this is his and his company's first project in Southeast Asia.
Artistic Process
By conducting a week-long online interview in February 2021 with actors from Metro Manila, Luzon, Visayas and Mindanao, he was introduced to 24 actors who generously answered his main question which is about the layout of the actors' homes. While listening to the interviews, the playwright-director got to know the actors and the Philippines. He wrote a script based on the interviews and was later on translated to Filipino by playwright-director Guelan Luarca, who is currently developing a collaborative playwriting process called "Actors-sourced Playwriting."
The Output
TAHANAN is composed of four segments which will be streamed starting from March 26 to 28, 2021. To kick off the event, an interview with FUJITA Takahiro and Guelan Luarca (interviewed by JFM's director, Mr. SUZUKI Ben) will be streamed on March 26 at 7:30pm (PH time) to help audiences know about their works, artistic process and this collaborative project. This event is a good opportunity for audiences to celebrate World Theater Week and witness the fruition of a collaboration between theater makers from Japan and the Philippines.
Playwright-director FUJITA Takahiro and translator Guelan Luarca were interviewed by JFM's director (Mr.  SUZUKI Ben).

Interview transcript in English & Japanese.

Cast (in order of appearance) Phi Palmos, Brian Sy, Jam Binay, Lhorvie Nuevo, Sabrina Basilio, Xander Soriano

Cast (in order of appearance) Noel Pahayupan, Jerrey David Aguilar, Ron Matthews Espinosa, Arjay Babon, Onna Rhea Cabio Quizo, Hope Tinambacan

Cast (in order of appearance) Felimon Bonita Blanco, Hassanain Magarang, Rosalie Escala-Sharif, Denise Mordeno Aguilar, Ted Nudgent Tac-an, Kenn Erwin Velasquez


Cast (in order of appearance) Skyzx Labastilla, Che Ramos-Cosio, Kath Nobleza, Luisito Nario, Jerome Dawis, Joshua Tayco, Hope Tinambacan
All resources will also be made available on the official sites: mum&gypsy's official website: http://mum-gypsy.com and JFM's FB page: facebook.com/jfmanila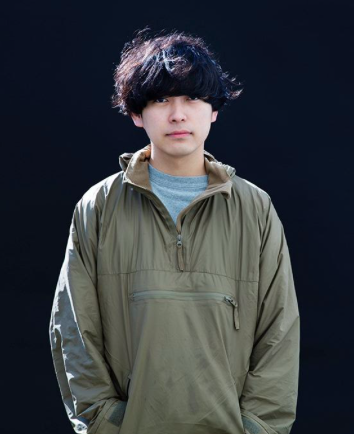 FUJITA Takahiro  藤田 貴大
Playwright-director 
Born 1985 in Date city, Hokkaido. Playwright, director. Majored in Theater Arts in the Liberal Arts College of J.F. Oberlin University (Japan). In 2007, Fujita founded the theater company "mum&gypsy." New cast and staff are gathered for the performance of each new work. He has written and directed all the works produced by the company, with performances primarily in the Yokohama area. Since the work Horohoro that premiered in March 2008, Fujita's style has been characterized by a new methodology in which story lines develop in parallel through a complex interweaving of scenes. Symbolic scenes are repeated in the form of "refrains" that are presented from different characters' perspectives, much like the technique of quickly shifting scenes in a movie. This method also makes creative use of the "physical transformations" that occur in the actor during these shifting perspectives. The works also make use of Fujita's observations of the actors' distinct personalities and the way he applies them to the characters in the play to achieve a special sense of reality, as well as the diverse acting qualities of the cast. In recent years Fujita's main creative theme is people's memories.
Guelan Varela Luarca
Translator
He is a published playwright and translator, actor and director for the stage. He has twice won First Prize in the Don Carlos Palanca Memorial Awards for Literature for his one-act plays. He has participated in the Performing Arts Meeting in Yokohama (TPAM), and the Bangkok International Performing Arts Meeting (BIPAM), and many other international festivals, often giving seminars/lectures/delivering papers about Shakespeare, Adaptation, Translation, and other Theater Practices. He teaches directing, Shakespearean performance, and theater theory. He is the current artistic director of Tanghalang Ateneo.
ARTISTIC TEAM AND PRODUCTION STAFF
| | |
| --- | --- |
| Script and Direction | Fujita Takahiro (mum&gypsy) |
| Filipino translation | Guelan Varela Luarca |
| Video direction | Mesuda Jitsuko |
| Production assistant | Matoba Hiromi, Yuihara Narumi |
| Video assistant | Konishi Kaede, Miyata Mariko |
| Production | Hayashi Kana, Koga Shiori (mum & gypsy. LCC) |
| Interpreter | Yumi Calderon |
About the Organizer    
The Japan Foundation was established in 1972 by special legislation in the Japanese Diet and became an Independent Administrative Institution in October 2003. The mission of the Japan Foundation is to promote international cultural exchange and mutual understanding between Japan and other countries. As the 18th overseas office, the Japan Foundation, Manila was founded in 1996, active in three focused areas: Arts and Culture; Japanese Studies and Intellectual Exchange; Japanese-Language Education Overseas.
Partners